The National Widowers' Organization is proud to announce the launch of its first ebook title, "How to Start a Widowers' Group: A Manual for Men". This ebook will be available for download on Amazon. During the initial launch, the book will be $2.99. After our launch, the book will still be available on Amazon, but the price may increase.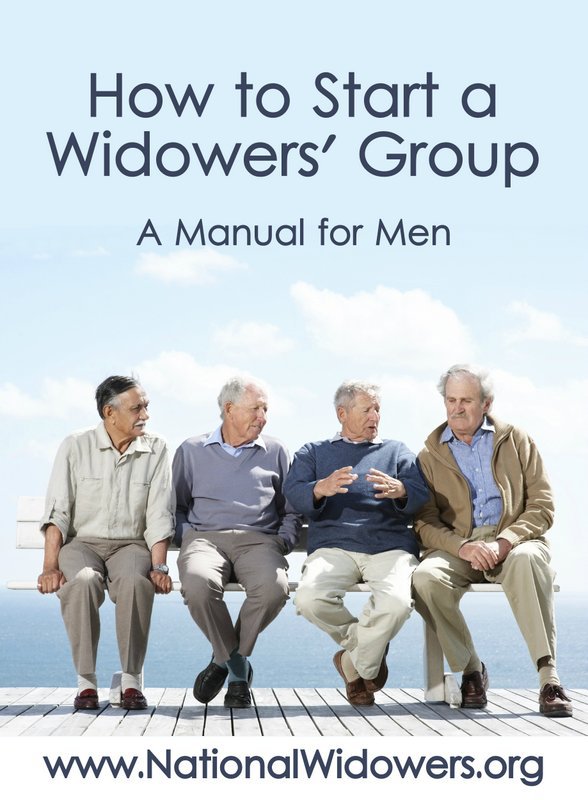 Men grieve differently and may need different methods of support in a group setting. This manual outlines the basics of starting a widowers' group. The book also includes a thorough list of other widowers' resources and the answers to many frequently asked questions.
Here is the table of contents:
Don't re-invent the wheel
Think mutual help from the get-go
You do not have to start a group by yourself.
Overcoming the Catch-22
Who Should "Lead"
Find a Suitable Meeting Place and Time
Publicize Your Meetings
Moving Forward
Final Thoughts
Bereavement Resources in Print and on the Web
Frequently Asked Questions about How Men Grieve
In addition, here are the frequently asked questions widowers might have that are addressed as a bonus in the back of the book.
What should I expect to go through in my grief?
Why am I angry?
Is there really such a thing as "closure"?
How do I know the difference between grief and depression?
Is participation in a men's support group necessary?
How can I find a men's support group in my area?
After my wife died, my friends and neighbors have been bringing meals to my house. I know this will soon stop and I am dreading the day. What do I do then?
How do I deal with household matters I was never involved with before?
What can I do about coming home to find an empty house?I'm interested in finding new companionship. Is that ok? How can I communicate this desire to my children?
I have no desire to meet someone new. I feel like there's no one who could replace my late wife. Is there something wrong with me?
How can I find a men's support group in my area?
We hope you find this manual helpful and encourage you to download it and pass it along to anyone you think might benefit from the book.
or Download a PDF to your Computer