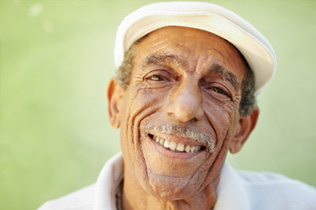 What Should I Expect To Encounter?
The loss of a spouse is a life changing event and impacts every facet of living until adjustment to your new life is made. These experiences and feelings are not unique to you; every other man in your situation has faced them. Some experiences you should be aware of along with coping strategies you might want to consider follow below:
After my wife died my friends and neighbors have been bringing food to my house. I know this will soon stop and I am dreading the day. What do I do?
You are not alone. Many widowers are strangers to the kitchen. My wife knew my food preferences so well that when we dined at restaurants she would tell me what foods I would like and not like on the menu.
The good news is that there are many solutions to this problem. Here are just a few of them for the main meal of the day.
Try eating out with friends. If you are dining alone and feel uncomfortable eating at a table by yourself try eating at the bar. It can help avoid the thought that people are looking at you when you are sitting at a table alone.
Use a food service to deliver pre-cooked frozen foods which can be popped into the microwave.
Have your local super-market prepare the food for you. Many chain super-markets will prepare foods for you at no extra cost.
Don't forget your charcoal grilling skills; it wasn't your wife who did the outdoor cooking: steaks, chops, chicken, fish, with a salad (which can be purchased at your market), potato and vegetable and you have created a mouth watering dinner.
Remember, if you can read a recipe, you can cook!
How do I deal with household matters I was never involved with before?
Although you may not have ever realized the complexity of running a house/home it can be dealt with by not being intimidated. Consider keeping lists of shopping requirements and seek help from family and friends.
What can I do about coming home to find an empty house?
A couple of simple things might help: making sure there are lights on when you came in at night and having familiar music playing. Use the things in the house left from your wife as a positive. Turn the sadness and loneliness when entering the house to a reminder of what a wonderful person you wife was. Let her memory light up you and the house.
I have an interest in seeking new companionship. Is that ok? How can I communicate this desire to my children?
Clarify that you are ready and why you are interested in dating. Ask yourself what you are seeking? You may be longing for companionship so you feel you must date but dating isn't the only form of companionship. Seek a social life first, before a sex life. Don't just use another person, but be ready for the give and take of a relationship. Don't seek a replacement for your spouse. Consider what this new relationship would mean to your family? Talk to your children or other close family members. Make sure they are ready. Is the resistance by family members worth the cost? Evaluate the consequences of the choice you make. Introduce the new person to your family slowly. Recognize that your family members have their own issues. Be patient and understanding with them.