Who We Are
In your search for a sympathetic pair of ears, you've lost-and-found your way to the National Widowers' Organization. We are a clearinghouse, a connecting house, an information center for men like you. Our sole goal is to bring men together, arm them with as much information about how to get through a debilitating time in their lives, no matter how long it takes. And trust us, you will get through this.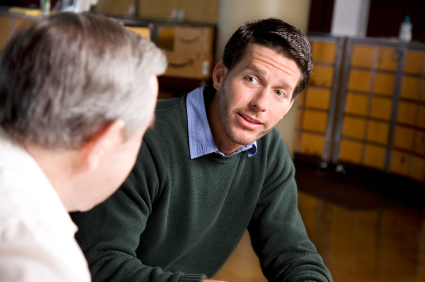 The National Widowers' Organization is registered as a 501(c)3 nonprofit organization. With a core group of men and women who have a deep personal desire to help others, the Board of Directors brings a passionate commitment to the organization's mission.
The organization was founded by Sam Feldman whose wife of 53 years, Gretchen, lost her year-long battle with cancer. Finding himself reluctant to share his innermost feelings of sadness in mixed gender bereavement groups, and discovering many other widowers feel the same, he started a men-only group on Martha's Vineyard. When he further researched, he found that there is a paucity of men's groups focusing on bereavement and, drawing on his many years as an entrepreneur, established the National Widowers' Organization, with a strong board of directors and some start-up funding. Dr. George Cohn, a noted psychiatrist who served on the Board of Directors for America's first Hospice in New Haven, Connecticut, joined the board and serves as a consultant mental health professional.
By 2011 it became clear a national effort focusing on the needs of widowers was critical to help men and was the basis for starting the National Widowers' Organization.
Mission Statement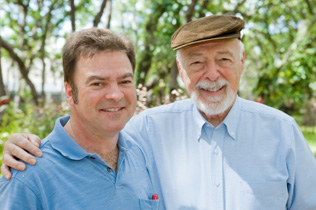 The National Widowers' Organization educates the public about the special needs of men who have lost their spouse or life partner. We do this by promoting the development of support groups for men to manage their grief and adjust to a new life and by advocating for research into mens unique needs to deal with grief and spousal loss.
Our vision is to make appropriate groups available nationwide to all widowers that seek support.
Board of Directors:
Dr. George L. Cohn
Samuel M. Feldman
Aaron. A. Galvin
Ellen Kamp
Dr. Stanley Kissel
Ken Levy
Sherry R. Schachter, Ph.D., FT
Tweed Roosevelt
Staff:
Frederick H. Spero, Executive Director
Learn more and support the National Widowers' Organization today